Thousands of people use these frequencies all over the world.
Professionals, including scientists & engineers have already attested

to the validity of this work, even lab tests have been done, records taken.
SEE ; http://www.soundofstars.org/comments.htm#pros
THIS PAGE DESCRIBES WHY, WE HAVE A DISCLAIMER LIKE THIS ONE ;
http://www.soundofstars.org/DISCLAIMERc.htm
WHAT SORT OF PROOF, EVIDENCE HAS BEEN ALREADY COLLECTED?
EVIDENCE OF PHENOMENON SUBMITTED BY USERS
http://www.soundofstars.org/proof.htm#evidence
THE SCIENCE BEHIND IT ALL
http://www.soundofstars.org/proof.htm#science
OTHER MISCELLANEOUS REPORTS
ON A VARIETY OF FREQUENCY EXPERIENCES ;
http://www.soundofstars.org/miscreports.htm
MORE USER FEEDBACK
http://www.soundofstars.org/comments.htm
FDA – MANUFACTURING CONSENT AND ENFORCED TRUTHS
WHY HAVENT FREQUENCIES BEEN APPROVED
IN THE PAST FOR IMPROVING WELL BEING?
========================
FDA : THE INSTITUTION IN THE U.S. THAT
'VALIDATES' SCIENCE FOR PUBLIC CONSUMPTION ;
The FDA and Stupid Corporate Tricks

Walnuts Are Drugs, Says FDA
http://www.thenewamerican.com/usnews/health-care/8294-walnuts-are-drugs-says-fda
www.thenewamerican.com
The FDA has declared walnuts to be an illegal drug as long as Diamond Foods informs consumers of the...
MOTHER JAILED FOR CURING SON OF CANCER
http://angryscientist.wordpress.com/2007/10/03/mother-jailed-put-on-trial-for-curing-her-son-of-melanoma/
WHAT ELSE IS IN OUR ARCHIVE ON THE FDA ?
Over 170 messages you can review here ;
http://health.groups.yahoo.com/group/sound_of_stars/msearch?query=FDA&submit=Search&charset=ISO-8859-1
Some examples
18547 FDA raids on healers, vitamin shops and supplement companies
FDA raids on healers, vitamin shops and supplement companies http://www.naturalnews.com/021791_the_FDA_medical_racket.html Doc Stars


18534 Whistleblower Personal Emails Hacked By FDA
Whistleblower Personal Emails Hacked By FDA FDA Whistleblowers: Our Email Was Monitored Newser) – A group...Washington Post reports. http://www.newser.com/story/138571/fda-whistleblowers-our-email-was-monitored.html
18409 HOW TO IDENTIFY GMO FOODS BY PLU CODE
...genetically modified . Not many consumers realize that the FDA does not require genetically modified food to be labeled. That's because the FDA has decided that you, dear consumer, don't...
12:07 am 18356 LEAKED DOCUMENTS
LEAKED DOCUMENTS OBAMA APPOINTS MONSANTO'S VICE PRESIDENT AS SENIOR ADVISOR TO THE COMMISSIONER AT THE FDA http://networkedblogs.com/lMhWu Leaked documents reveal US diplomats actually work for Monsanto http://www.naturalnews.com/034620...
=============
WHY HAVENT FREQUENCIES BEEN APPROVED
IN THE PAST FOR IMPROVING WELL BEING?
VARIOUS NOTES – PLEASE READ ALL OF THIS
From: Doc Stars <doc_starz@yahoo.com>
Sent: Monday, January 9, 2012 4:29:15 AM
Subject: New Electromagnetism Cancer Treatment Said Promising
New Electromagnetism Cancer Treatment Said Promising
Hopes rise for new cancer treatment after tests with electromagnetism
Early trials on patients with advanced liver cancer show low-level fields could shrink tumours
http://www.guardian.co.uk/science/2012/jan/08/electromagnetic-fields-could-stop-cancer
----------------------
GEE! Doesnt that sound just lovely! Woo hoo.... oh those 'kooky' mainstream corporate,
govt, institutional scientists... my my, just what will those brainiacs come up with
next, hey!?
You know, the reality is, I dont really have the time personally or the energy to critique this,
but in this case I just plain cant help it, cos it gets my goat... so...
Care to join me on a ribald safari into the patently absUrd and the messed up twilight zone
of the outrageously ridiculous?
Yeah... I thought you might... and heres the thing... I guess if I just put in the effort now
to critique this article, then the next time these assholes release 'NEW RESEARCH'
to we the followers of 'TRUE SCIENCE', and we get ready to bend over to take it up
the "you know what", from these clowns, I can just pull out this past critique and hopefully
I wont have to keep doing it....
Ok, first off... its glaringly obvious that who ever wrote this article and who ever the weiners are
that are on board with its content are making one of two assumptions ;
1.) You the reader is grossly uninformed, or misinformed and therefore malleable and harvestable
to their direction ( none of which is entirely your fault since they put so much effort at
keeping stuff from you )
OR
2.) They think you are a moronic retard thats just completely checked out and can
therefore be screwed out of your life savings.....
But before I dive into this, lets take a look at a similiar assinine roll out of something similiar they
tried to pull, check this and keep in mind this came out THREE YEARS BEFORE this
new stoopid article that just came out ;
=============================================
Female reporter, "talking head" chica with lots of"make up"
on her face, cheer leader style ( rah rah ) says ;
"Fast Forward to the future...blah blah blah....
'scientists think it 'MAY' be posible... blah blah blah"
yeah, well.. chica... you can BITE ME
Watch this el stupido video... UNREAL... basically
outright stealing and hijacking Royal Rife's lifes work DECADES
after he proved this and AFTER the medical authorities
intentionally wiped him out, see this 'NEW METHOD'
bullshit;
Shake Viruses to Death
http://www.youtube.com/watch?v=MkhFsv2EQzU
As a brief aside they say 'its not new' but they dont cite
where it came from, but THEY DO hijack also the commpon
metaphor that rifers use about how frequency can
shatter glass vis a vis the opera singer that hits a certain tone.... wankers.....
============
So how many people, common folk, are already using stuff like this,
ON THEIR OWN WITHOUT PAYING THEIR LIFE FORTUNE IN MEDICAL BILLS?
Well, one simple brief youtube video returns the following as just one example ;
http://www.youtube.com/results?search_query=lyme+frequencies+please+help&oq=lyme+frequencies+please+help&aq=f&aqi=&aql=&gs_sm=e&gs_upl=3537l3969l0l4699l2l2l0l0l0l0l201l375l0.1.1l2l0
Ok, so why am I so pissed off about all this, besides the fact they are blatantly ripping off
a true humanitarians life work, whom they also ruined and ended up probably being the
cause of his death?
Because, Im going to bet, that with all their "new research" ( eyes rolling ), you can just
bet that the best this will end up as, is a super expensive protocol that they will likely
gouge 'patients' outrageous sums for...
Consider that in the U.S., if the average person with a family, modest income, and average
yearly salary ever ends up getting really sick to the point where they would need something
like this.... even if they have any kind of medical insurance.... how much are they going
to get billed for this????
Will it be as low as $200.00 per hour? And they need three of these treatments a day?
For how many days, months?
When I was in the States, I met people who had to take a one or two week trip to the hospital
and if they were lucky they only got billed between $20,000 to $50,000.00 for it
What does that do to their life savings?
Yeah, it pretty well cleans that out, doesnt it?
Ok... so here is the article from the link above, with my comments interspersed
through out, preceded by a " > ", symbol ;
=============
ARTICLE BEGINS ;
Scientists have used low-intensity electromagnetic fields to treat cancer patients in trials which they say could lead to the development of a new type of anti-tumour therapy.
Patients hold a spoon-shaped antenna in their mouths to deliver a very low-intensity electromagnetic field in their bodies. In trials of patients with advanced liver cancer, the therapy – given three times a day – resulted in long-term survival for a small number of those monitored, the team has reported in the British Journal of Cancer. Their tumours shrank, while healthy cells in surrounding tissue were unaffected.
However, the scientists – from the US, Brazil, France and Switzerland – also stressed that the technique was still in its infancy and would require several years for further trials to take place. "This is a truly novel technique," said the team's leader, Professor Boris Pasche of the University of Alabama, Birmingham. "It is innocuous, can be tolerated for long periods of time, and could be used in combination with other therapies."
======================
Ø BOLLOCKS !
This is hardly unique at all to use EM fields, numerous individuals have already pioneered, tested and proven this technique in a variety of ways spanning decades!
Here are just a few examples of some ;
Antoine Prioré also did this way back in the 60's
http://www.cheniere.org/priore/index.html
Jacobson Resonance Magnetic Resonance Therapy; research bibliography.
http://www.earthpulse.net/jacobsonresonance.htm
HULDA CLARKE
PICO-TESLA
http://www.pico-tesla.com/device-overview.html
New Way to Kill Viruses - Shake Them to Death
http://www.youtube.com/watch?v=YbPpwMUNhbE
PAPIMI
PAPIMI
http://www.youtube.com/user/PapimiUK
PAPIMI treatment for horse
http://www.youtube.com/watch?v=BmIxkE_ibMs
Magnetic Therapy Research - Page 2
http://www.braintuner.com/magresearch-2.htm
JOEL STERNHEIMER - PROTEIN MUSIC
http://www.rexresearch.com/agro/1strnhm.htm
======================
Article continues ;
Pasche added that he had obtained permission from the US Food and Drug Administration to carry out trials on large groups of patients and was talking to companies in the US, Asia, South America, Russia and Europe about raising funds for future research.
In 2009, Pasche and his colleagues published results in the Journal of Experimental and Clinical Cancer Research which showed that low-level electromagnetic fields at precise frequencies – ranging from 0.1Hz to 114kHz – halted cancer cell growth in small numbers of patients. Different cancers responded to electromagnetic fields of different frequencies. Cells in surrounding, healthy tissue were unaffected.
Ø RIIIIGHHTTTTT, SHURE, SHURE…. UM… YOU MEAN FREQUENCIES
Ø LIKE THESE ONES? SEE ;
http://www.electroherbalism.com/Bioelectronics/FrequenciesandAnecdotes/CAFL.htm
http://www.electroherbalism.com/Bioelectronics/FrequenciesandAnecdotes/Non-ConsolidatedFrequencyList.htm
http://www.electroherbalism.com/Bioelectronics/FrequenciesandAnecdotes/The_Electroherbalism_Frequency_Lists_book.htm
http://www.royalrife.com/freq.html
http://www.huldaclarkzappers.com/php2/frequency.php
Umm… GEE, Dr Pasche…. Think maybe you're a little behind in the game? Especially since
these frequencies all predate you by so many years AND have already been in use?
Isnt there like, WAY more cancer related frequencies in the above lists, far in excess of what you have listed?
Whats up with that….? Oh, yeah.. I forgot… this isnt really about medicine or scientific research is it?
Especially since your in bed with Big Pharma and faux 'civic' ( corporate controlled) bodies like the FDA in the US that wants to make sure you play ball and make money for their sponsors instead of just plain helping the people……
=====================
Article Continues ;
The exact mechanism for this process was not explained in the paper. However, results of recent experiments by the team – using cancer cell cultures in the laboratory and published in the British Journal of Cancer – suggest that low-level electromagnetic fields interfere with the activity of genes in cancer cells. In specific cases, this affected the ability of cancer cells to grow and divide. The spread of tumours halted and in some cases they began to shrink.
"This is extremely exciting," said Pasche. "We think the technique could also be used to treat breast tumours and possibly other forms of cancer."
Ø Uh huh… and scuse me….
Why exactly wasn't the 'exact mechanism for this process explained in the paper again??
Could it be because it would be IDENTICAL to the same process that SOMEONE ELSE ALREADY DISCOVERED, WHO WOULD NOT PLAY BALL WITH BIG PHARMA OR KNUCKLE UNDER TO CORPORATE INTERESTS, COULD IT BE BECAUSE THEY JUST WANTED TO HELP THE PEOPLE?!!!! YOU KNOW, SOMEONE LIKE THIS ;
ROYAL RIFE.... figured it our decades ago... see ;
"To finish the job, the medical journals, supported almost entirely by drug
company revenues and controlled by the AMA, refused to publish any paper
by anyone on Rife's therapy. Therefore, an entire generation of medical
students graduated into practice without ever once hearing of Rife's breakthroughs."
Royal Raymond Rife Video Documentary - 125 Minutes
http://www.youtube.com/watch?v=90rGPCXWHDk
See also ;
http://www.rt66.com/~rifetech/
http://www.cheniere.org/techpapers/rifemicroscope.htm
ARTICLE CONTINUES ;
The use of electromagnetic fields was also welcomed, cautiously, by Eleanor Barrie of Cancer Research UK: "This research shows how specific low frequencies of electromagnetic radiation can slow the growth of cancer cells in the lab. It's still unclear why the cancer cells respond in this way, and it's not yet clear if this approach could help patients, but it's an interesting example of how researchers are working to find new ways to home in on cancer cells while leaving healthy cells unharmed."
Ø Unclear to "whom", the general public you mean – isnt that right 'Eleanor', and you'd like it to stay that way – wouldn't you, cause if you don't keep them in the dark you'll be out of a job wontcha?
Especially since any average citizen that applies themselves can MAKE THEIR OWN device and operate it WITHOUT YOU and WONT HAVE TO PAY $50,000 PLUS to treat themselves and can bypass your medical specialists that will charge hundreds of dollars or more per session … gee how many cents worth of electricity are you pumping through your gadget again?
Yeah, might as well charge through the yin yang for that eh? What? You say you have to charge big bucks to recoup all that research effort? Considering that Rife already did that research, how exactly does that work? Are there like exorbitant fees involved for your people xeroxing all his papers and studies or something??? Yeah those bills must add up eh?
Ø
ARTICLE CONTINUES ;
The use of electromagnetic fields to treat tumours may seem surprising given recent controversy over claims that fields generated by mobile phones and electricity pylons can trigger cancers and leukaemia. However, Pasche stressed that the intensity of the fields used in his team's experiments were between 100 and 1,000 times lower than those from a mobile phone. "In any case, the evidence produced from major studies of users of these phones does not suggest there is a clearly identifiable risk posed by these electromagnetic fields," he said.
Ø Oh please… like the military isnt selectively assassinating figures they don't like
Ø And inducing cancer and other illnesses with frequency emitters on a regular basis…
Ø Ooo… the CONTROVERSY….. YEAH…. If you're an idiot lying around watching 'reality tv shows' and you cant get enough sugar and crack to stupefy yourself into slave mentality oblivion…. Give me a break…..
More 'REAL INFO' – ENJOY ;
Royal Rife: Discovering a Cure for Cancer Can Be Dangerous to Your Health
2000-10-09, WantToKnow.info/Jeff Rense
Posted: 2006-11-25 23:07:06
http://www.wanttoknow.info/cancercuresroyalrife
Note: We usually limit ourselves to information which comes from sources known and respected by the public. For this message, we're making an exception. Jeff Rense of rense.com is a radio personality and researcher of major cover-ups with no strong credentials other than a large following of people convinced of the quality of his work. His popular website receives millions of visits a month. Below is vital information everyone should know.

Royal Raymond Rife was a brilliant scientist born in 1888 and died in 1971. He received 14 major awards and honors and was given an honorary Doctorate by the University of Heidelberg for his work. By 1933, he had ... constructed the incredibly complex Universal Microscope, which...was capable of magnifying objects 60,000 times their normal size. With this incredible microscope, Rife became the first human being to actually see a live virus. In 1934, the University of Southern California appointed a Special Medical Research Committee to bring terminal cancer patients ... to Rife's San Diego Laboratory and clinic for treatment. The team included doctors and pathologists assigned to examine the patients - if still alive - in 90 days. After the 90 days of treatment, the Committee concluded that 86.5% of the patients had been completely cured. On November 20, 1931, forty-four of the nation's most respected medical authorities honored Royal Rife with a banquet billed as The End To All Diseases. But by 1939, almost all of these distinguished doctors and scientists were denying that they had ever met Rife. The last thing in the world that the pharmaceutical industry wanted was ... a painless therapy that cured ... terminal cancer patients and cost nothing to use but a little electricity. It might give people the idea that they didn't need drugs. Medical journals, supported almost entirely by drug company revenues and controlled by the AMA, refused to publish any paper by anyone on Rife's therapy. Rife technology became public knowledge again in 1986 with the publication of The Cancer Cure That Worked, by Barry Lynes, and other material about Royal Rife and his monumental work.
Note: For excellent video documentaries, including interviews with Royal Rife: http://www.rifevideos.com. For an excellent website focused on Rife's work, click here. For more reliable, verifiable information on health cover-ups, click here.
From: Doc Stars <doc_starz@yahoo.com>
Subject: HARLEY : GOVERNMENT INVOLVEMENT IN SUPPRESSED INVENTIONS: CHRONOLOGY
To: sound_of_stars@yahoogroups.com
Received: Monday, July 25, 2011, 10:56 AM
Keelynet used to document how often these sorts of things happened.

Old school Keelynetters embraced the GEET and often discussed it, probably still do

Whats happened to Paul is "partie du voyage"

Check out ;

GOVERNMENT INVOLVEMENT IN SUPPRESSED INVENTIONS: CHRONOLOGY
http://www.textfiles.com/bbs/KEELYNET/ENERGY/pea1.asc

Its how it goes, over and over and over... the map reads ;

1. ) Big Biz and Govts suppress new inventions that could free and liberate the people and increase the vitality of nature

2.) The public ignore this and continue to seek out and digest crack cocaine in all its various manifestations

Its a hard and weird thing to wrap ones head around... the public bitches about why positive change never seems to occur and yet their inaction is one of the main reasons for their plight, it almost makes you wonder if what they really want is the opposite of what they say they do. Its been said that "evil happens when good men do nothing. There are very few people I know personally that I would subjectively view as being consistently 'good' in nature and character, but thats not the sad part, the sad part is that out of those few I know, I know far far less of those in their ranks that are making some kind of consistent effort to "do" something, anything, towards making a difference for the sake of it... most of them remain silent when they should not, most are inactive and docile towards taking action in their lives in critical areas where they know they should, and what they cherish most is their own personal comforts, entertainments and diversions

One of my biggest influences was Royal Rife, but unlike many other martys who dont get the help they need in time, Rife actually got a lot of support from the grass roots, AND various public institutions AND form corporate interests and much of this he got in reasonable time, however the 'powers that be' decided to ruin him and many of supporters.... they even burnt to the ground a private corporate builidng, a large one that was a factory and was going to start manufacturing his devices en masse

He also received academic institutional recognition in Europe and you can bet that those that stuck theirs neck out for them got various degrees of chastisement

Funny thing is though, its not like big biz and the govt discriminate in who they persecute, they hardly JUST go after the small independent inventor and rub them out if they feel the need, they are quite happy killing off people that work for them too when its convenient, see ;

The 22 SDI Researchers Who All Committed 'Suicide'
http://www.rense.com/general74/22.htm

What better way to not have to worry about what might be tgroubling the conscience of those that work for you than to just kill them all off once their work for you is complete?

Dead lions tell no tales.

I totally appreciate your concern and I sympathize, more than you may imagine, but I would suggest not to hope that the 'public' will ever start a trend of 'coming to the rescue' generally for people like Paul, because that isnt what the public does, and they dont want to...

I asked one of my greatest teachers about this strange state of affairs once and I asked him if this would ever change, he told me that it would not likely happen until the public was forced to, by their own present and intense pain and destitution wrought finally and inescapably by their own neglect of those they ignored and by the horrific outcome of feeding their impulsive vices for too long, he said on that day they would begin trying to seek their wise ones out, but he said that by that time most of the wise ones would have given up and would have left and many might not even want to help the masses anymore, preferring instead to allow the general population to fully harvest the deadly garden they had been growing so that it would be a lesson never forgotten. Hopefully that scenario doesnt have to be the final outcome, but it is happening now and its been that way for a while and it seems to be picking up speed towards that direction.

Paul needs and deserves help but he wont get it any time soon from the very people he's been trying to help ( the public )... I would prefer and love to be proven wrong on this

Thanks for posting this, kindest regards

Doc Starz
From: Doc Stars <doc_starz@yahoo.com>
Subject: DENTIST CURES CANCER - GETS JAILED ( Just like our Mentor, Royal Rife)
To: sound_of_stars@yahoogroups.com
Received: Tuesday, January 25, 2011, 10:43 PM
DENTIST CURES CANCER - GETS JAILED ( Just like our Mentor, Royal Rife)

Why a Dentist Who Found a Cancer Cure with a 93% Cure Rate Was Thrown in Jail

Four decades ago, a dentist from Texas named William Donald Kelley was told by his doctors that he had terminal pancreatic cancer, and that he didn't have long to live because the cancer was spreading fast.

Much to everyone's amazement, Dr. Kelley discovered a way to cure himself of his cancer. In the years that followed, he went on to cure other people of all kinds of cancers.

News of Dr. Kelley's miraculous cancer cure spread, and cancer patients from all over America began flocking to him. Initially, his cure rate with all types of cancer was over 50% -- but when he incorporated activators in some of his enzyme formulas and created metabolic typing, his success rate at curing cancer increased to 93%!

One would think that such an accomplishment would earn Dr. Kelley a Nobel Prize or other prestigious recognition. Instead, when the American Medical Association found out that a dentist was curing cancer, they not only suspended his dental license ... but also threw him in jail in 1969. Thereafter, Dr. Kelley was forced to go underground and practice his cures in Mexico.

Dr. Kelley's story is just one of numerous instances showing how the medical establishment, together with the Food & Drug Administration (FDA) and the Federal Trade Commission (FTC) threaten doctors with a revocation of their medical licenses whenever they attempt to prescribe alternative cancer therapies that fall outside "mainstream medicine." Medical clinics are routinely forced to shut down when they offer alternative cancer therapy to patients -- and health practitioners have been imprisoned or threatened with jail time for the same reason.

Will the FTC's "Operation False Cures" Prevent You
From Discovering Natural Cures for Cancer?

In September 2008, the FTC launched what they call "Operation False Cures" which is supposedly designed to protect the public from peddlers of bogus cancer cures. But the FTC's hidden agenda is to censor natural cancer remedies and financially ruin companies that offer such remedies for sale.


According to the FTC...
"Anyone mentioning a cure for cancer is automatically a quack,
regardless of science backing their position."

The FTC goes on to state that any mention of a cancer "cure" is by itself fraudulent. And anyone using the word "cure" on a website is instantly presumed to be guilty of criminal acts!

Why are they doing this -- and how does it affect you, especially if you or a loved one suffers from cancer?

Both the FTC and FDA work to protect the interests of their "friends" at the pharmaceutical and medical industries. The motive behind "Operation False Cures" is to discredit or outlaw natural cures that compete with FDA-approved pharmaceuticals and conventional cancer treatments.

This, even though there's insurmountable evidence that up to 98% of conventional cancer treatments FAIL! Case in point: The medical journal, Clinical Oncology, published the results of a study in December 2004, wherein it was shown that chemotherapy has a success rate of just more than 2% for all cancers. That a FAILURE rate of 98%.

Although it's true that there exist unscrupulous and dishonest vendors of bogus cancer "cures" that the regulatory agencies need to stop -- "Operation False Cures" also suppresses bona fide cancer cures that are more effective, safer and more affordable than chemotherapy, radiation and surgery.
======
The formula goes like this ;
IF I make any claims about my work, then consumers will buy much more of my stuff and I can earn a consistently decent living and I can continue to do my research and development more efficiently, faster and in a less impeded way ( in short I will suffer much less daily – theoretically) and you can continue to benefit (much more) from my discoveries.
HOWEVER, if I DO make claims then my work MUST support the reality paradigm fabricated by the Government and large corporations which you feel compelled to direct your own lives by and from which much of your personal sense of identity comes from and from what your own living is dependent on
BUT, my work is largely coming from a place OUTSIDE of this paradigm – so a paradox exists
People, large numbers of people, including scientists & engineers have already attested to the validity of my work, even lab tests have been done, records taken.
SEE ; http://www.soundofstars.org/comments.htm#pros
Many users repetetively describe their experiences over and over again.
The bottom line is that my work is NOT ALLOWED to even exist within the current paradigm you, the common person lives within.
If I were to try to make any claims overtly, I wouldn't be allowed to continue regardless of whether there was any merit or not.
However, if I make no claims and all my technology remains as 'speculative experimentation', for exploratorive and educational purposes, then according to the current constructed paradigm held literally against your forehead and mine at gun point, THEN you are ALLOWED to purchase and support my work.
That's the truth of the matter, pure and simple
Although elements of the general masses have been and can be highly supportive of their home grown
innovators, inventors, thinkers, fringe explorers, they tend to have an incredibly poor history of protecting
them against Big Brother, in fact, they dont tend to... what they do tend to do is "take" or even steal, as
much as they can, offering only pleasant sounding platitudes in return and then leave their innovators to
the wolves… Only a very small fraction of the human population makes any effort to show care and
sufficient appreciation back to the ones who are tyring to help them.
This is why you have the politicians you do, because style matters more than substance in the moment to you,
and in the end this will perpetuate human misery – perhaps even to the point of extinction.
The game goes something along the lines of this ;
1.) A good hearted, well intentioned (but tragically naive) soul is some how blessed with a new and
bright idea and because of their own personal ideals they wish to 'help' humanity and they simply
trust that if they proceed from that standpoint then humanity will appreciate, nurture and protect
them in return and every body will see a happy mutual future together – only that's not how it works
in the real word typically.
2.) Once the naive inventor releases the idea, any of those in the common masses ; whoever benefits
from the persons idea or innovations think he or she is a 'great and wonderful person'
3.) If and when any real positive change starts to occur, i.e. cancers get cured, life spans get extended,
well being or vitality increases in a measurable way... then the 'Powers that Be' sniff this out and
then hunt the person down and crush them one way or another, directly or indirectly, covertly or
overtly, whether its through directly breaking of the law through some obscene oppression by Big
Bro, or phoney lies or libelous claims against the innovator, or whatever it takes to crush them
4.) Once under attack, the innovator finds that most of the people he or she 'helped' generally tend to
vanish and the masses ignore the plight of this person until Big Bro has adequately snuffed them
out
5.) After a few years pass, and the masses resume their on going suffering, they then tend to reflect
nostaligically about the lone heroic figure(s) they dimly remember and eulogize them mainly for
their own entertainment and at that point they vaguely wish that a 'Tesla' or whoever else would
manifest once again in some form in their midst to 'help them out'.
6.) Some naive chump ends up hearing their sentimental panderings, gets inspired, then sets sail into
the unknown to see if he can pick up the torch dropped by Prometheus - and thus the cycle
resumes
7.) Interestingly, the masses, collectively never at any point stops and reflects about the part they play
in this tragic stupidity, they never really stop to ask themselves 'why, they let Big Bro get away with
harming their innovator, and why didnt t hey stop this'
I STRONGLY ENCOURAGE YOU ALL TO READ, ALL OF THE FOLLOWING CONTENT AND MATERIAL TO BETTER UNDERSTAND THE DETAILS AND FULL NATURE OF ALL OF THIS ;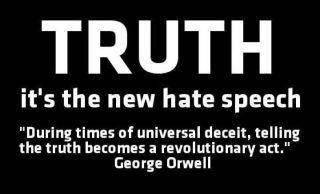 "It is not because the truth is too difficult to see that we make mistakes... we make mistakes because the easiest and most comfortable course for us is to seek insight where it accords with our emotions - especially selfish ones."
Alexander Solzhenitsyn quotes (Russian novelist, Nobel Prize for Literature (1970), b.1918)
….
"I never give them hell. I just tell the truth and they think it's hell."
Harry S Truman quotes (American 33rd President of the United States, 1884-1972)
….
Violence can only be concealed by a lie, and the lie can only be maintained by violence. Any man who has once proclaimed violence as his method is inevitably forced to take the lie as his principle."
Alexander Solzhenitsyn quotes (Russian novelist, Nobel Prize for Literature (1970), b.1918)
….
"Justice is conscience, not a personal conscience but the conscience of the whole of humanity. Those who clearly recognize the voice of their own conscience usually recognize also the voice of justice."
Alexander Solzhenitsyn quotes (Russian novelist, Nobel Prize for Literature (1970), b.1918)
….
QUESTION:
People often ask me, "when will you have 'approved and official scientific evidence' from a large recognized governmental And or corporate body for your work SO THAT YOU CAN FINALLY MASS DISTRIBUTE AND PRODUCE your work So that you can help a lot more people and so that you can be fairly recognized, rewarded and supported for your work?
ANSWER:
Obama was given the 'Nobel Peace Prize'. Do you think he 'deserved' that?
Here is a question for you, after you read the following, how soon do you think the FDA is going to 'recognize' my work as being valid in any way;
SO: My answer to your question as to whether there is any scientific evidence or not is this ;
'Scientific Evidence' approved by whose standards?
The FDA's ?
What about taking the 'proper channels', like Peer Review?
Then whose 'peer review board'?
Western Universities?
The same ones that are funded by corporate interests and gate keepers?
That control the FDA you mean?
People like Nicholson that break ranks from these hallowed halls and let the truth slip out usually end up dead, missing, or jailed on false charges ;
"All The Vaccines Are Contaminated, Every Last One of Them "

The highest scientific authority saying vaccines are
contaminated is Garth Nicolson. He is a cell biologist
and editor of the Journal of Clinical and Experimental
Metastasis, and the Journal of Cellular Biochemistry.
He is one of the most cited scientists in the world,
having published over 600 medical and scientific
peer-reviewed papers, edited over 14 books, and
served on the editorial boards of... 28 medical
and scientific journals. He is not just saying that
vaccines are contaminated with mycoplasma but is
warning the US that they are. Nicolson goes further
and says that we are all being damaged by them and
contracting chronic degenerative diseases. That
damage translates into lifelong patients (and thus
life-long profit) for the pharmaceutical industry
making the vaccines and he says, "It doesn't
appear to be accidental".

http://beforeitsnews.com/story/1489/840/All_The_Vaccines_Are_Contaminated,_Every_Last_One_of_Them.html
================
MY ANSWER TO YOUR QUESTION:
When will I get official approval and recognition for my science?
IS THIS :
The issue isn't whether or not my science is valid to the 'GOVT' or 'CORPORATIONS' and warrants approval by them, the issue is simply and really, does my science reinforce and support the PARADIGM of reality they WANT YOU TO BELIEVE IN.
The day that it does, you can expect immediate recognition and approval.
Further, one of the main reasons that you, the common people do NOT have empowering technologies that dramatically increase your personal freedoms and overall well being is largely because of your own vices and your failure to stand up for yourself and your innovators appropriately. Ignorance, laziness and cowardice are among the main obstacles preventing you from experiencing a much better future.
I have witnessed first hand how the masses treat and behave towards those few individuals that try to 'help' them, and its not pretty.
After having given away somewhere around 200,000 of my tracks for free in the past to the general public and at the end of it being barely able to even afford to buy myself one meal a day because I was getting lots of happy and appreciative letters from people but very little tangible support back, it became pretty clear that if I didn't smarten up I would end up like my naïve predecessors and while I dearly wish to help humanity I have no desire or intention of being victimized for it. No good deed goes unpunished it seems.
So its unlikely that sciences like mine will ever get the proper approval, recognition or support until humanity, collectively, gets its act together – so in the end it isnt about whether or not my science is valid, I know how that trick and game works now – if I bought into the paradigm that the largely cowardly and ignorant masses did, I would never have made the discoveries I did because they would have been 'impossible' by the standards of the paradigm you have allowed yourselves to be brainswashed into believing.
And until you change your paradigm and actually fight back against your oppressors and win, and until you are willing to protect and sustain your innovators properly you arent going to see this happen in the way that it could and should.
If I had followed "proper" channels, so that I could make approved "medical claims" so that I could somehow earn enough money from consumers to survive and thrive in a decent and at least marginal way, my work would have been tied up by "peer review" boards for decades and it would have never reached you and even then its likely it would have simply vanished and never have been accessed by you, just like
If you think my words are too strong or harsh, maybe even unfair, I would suggest you try stepping into my shoes for a while, and imagine how incredibly heart breaking it is to actually try to the point of exhaustion to help the world and humanity for the sheer sake of it but to be constantly discovering that the bulk of the people you have to interact with are simply too willfully selfish and ignorant to care.