DOWNLOAD BOOK FROM THE LINK AT THE BOTTOM OF THIS PAGE;
PLEASE SUPPORT US, YOUR PATRONAGE KEEPS US PRESENT
CLICK THE FOLLOWING LINKS TO DO SO
 http://soundofstars.org/bestall.html
http://soundofstars.org/specialweekendoffers.html
http://soundofstars.org/you.htm
http://soundofstars.org/donate.htm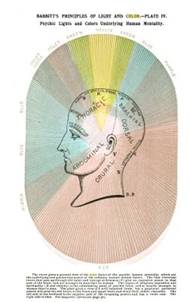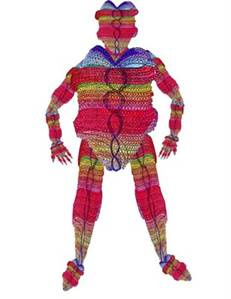 THE

PRINCIPLES

OF

LIGHT AND COLOR:

INCLUDING AMONG OTHER THINGS

THE HARMONIC LAWS OF THE UNIVERSE,

THE ETHERIO-ATOMIC PHILOSOPHY OF FORCE,

CHROMO CHEMISTRY, CHROMO THERAPEUTICS,

AND THE GENERAL PHILSOPHY

OF THE FINE FORCES,

TOGETHER WITH NUMEROUS

DISCOVERIES AND

PRACTICAL APPLICATIONS.

 

ILLUSTRATED BY 204 EXQUISITE PHOTO-ENGRAVINGS, BESIDES FOUR

SUPERB COLORED PLATES PRINTED ON SEVEN PLATES EACH.

 

BY EDWIN D. BABBITT.

NEW YORK:

BABBITT & CO.,

SCIENCE HALL, 141 EIGHTH STREET.




Edwin Babbit's The Principles of Light and Color was published in 1878; the second edition, published in 1896, attracted worldwide attention. Babbit advanced a comprehensive theory of healing with color. He identified the color red as a stimulant, notably of blood and to a lesser extent to the nerves; yellow and orange as nerve stimulants; blue and violet as soothing to all systems and with anti-inflammatory properties. Accordingly, Babbit prescribed red for paralysis, consumption, physical exhaustion, and chronic rheumatism; yellow as a laxative, emetic and purgative, and for bronchial difficulties; and blue for inflammatory conditions, sciatica, meningitis, nervous headache, irritability, and sunstroke. Babbit developed various devices, including a special cabinet called the Thermolume, which used colored glass and natural light to produce colored light; and the Chromo Disk, a funnel-shaped device fitted with special color filters that could localize light onto various parts of the body.

Babbit established the correspondence between colors and minerals, which he used as an addition to treatment with colored light, and developed elixirs by irradiating water with sunlight filtered through colored lenses. He claimed that this "potentized" water retained the energy of the vital elements within the particular color filter used, and that it had remarkable healing power. Solar tinctures of this kind are still made and used today by many color therapists.

Chromopaths then sprang up throughout the country and Britain, developing extensive color prescriptions for every conceivable ailment. By the end of the nineteenth century, red light was used to prevent scars from forming in cases of smallpox, and startling cures were later reported among tuberculosis patients exposed to sunlight and ultraviolet rays. Nevertheless, the medical profession remained skeptical of claims made about healing with color.

 

Web Counters